LITE CURE LASER | CLASS IV DEEP TISSUE

LightForce® Pro Laser Therapy is the non-invasive use of laser energy to generate a photochemical response in damaged or dysfunctional tissue to alleviate pain & reduce inflammation.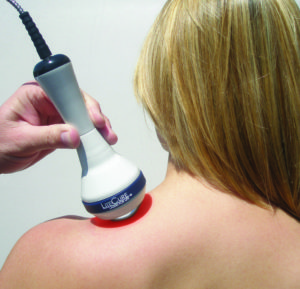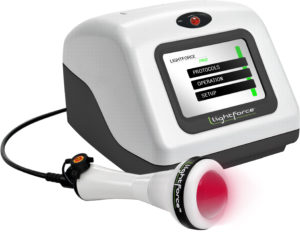 ---
Deep Tissue Laser Therapy accelerates your body's own natural healing process through photo-bio-stimulation. Laser therapy provides concrete benefits to your patients and your practice. Laser therapy is effective in treating chronic conditions, acute conditions and post surgical pain.
Clinical Benefits
Effective for difficult conditions
Alternative to surgery
Fast treatment times
Easy non-invasive treatment
Scientifically proven treatment
Practice Benefits
Influence™ intelligent delivery software provides the right dose every time
Provides a treatment modality that will help attract more referrals
Provide an alternative or supplement to prescription drugs and surgery
Increase revenue with this versatile modality
LiteCure is the brand of laser preferred by professional athletic trainers